Studies continue to show that those who track their daily food intake and exercise, have greater success over time. The American Heart Association completed a recent study emphasizing the power of electronic accountability:
"Study Highlights:
Overweight and obese adults using an electronic device that provided daily messages did better at staying on diet and exercise programs.
Those using the device were more successful in adhering to five treatment factors for weight loss."
Also, most of us are in need of motivation and some fun while doing our best to stay healthy.  For those of you who are looking for the best apps and food journals, we've done the research and put together our Top Weight Loss, Weight Control & Stay Healthy APPS. Here we go!
1. MY FITNESS PAL Free – Apple & Android
This is the most popular app discussed at our monthly support group meetings, and mentioned very often during clinic visits.  "We focus on making sure you can log your meals as quickly and easily as possible. Because the easier we make it for you, the more likely you are to stay on track, and the more likely you are to succeed in your weight loss goals."
2. MY NET DIARY  Free – Apple & Android
Another great app that tracks food, exercise & vitamins.  "Tracks everything you may need to lose weight: foods and exercise, up to 45 nutrients, all measurements, notes, vitamins, and more. They provide great feedback and advice how can you eat better, going beyond calories, helping you be successful in losing weight and keeping it off."
3. CALORIE COUNTER  Free – Apple, Android, Backberry
Also very popular- "Calorie counting service with logging-by-voice, 5 million members, offline functionality (iPod Touch + iPhone), and a 100% editorially curated food database that you can trust. Featured in The Today Show, The Wall Street Journal, MSNBC, Marie Claire, People Magazine, etc."
4. FOODUCATE  Free – Apple & Android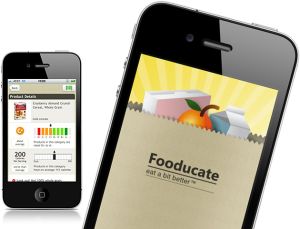 Another popular app on many 'best app' lists, this app provides nutrition education on more than 200,000 food items and products.  "Lose weight, eat real food, and get healthy. Fooducate grades your groceries, explains what's really inside each product, and offers healthier alternatives."
5. WOMEN'S HEALTH WORKOUTS LITE  Free – Apple & Android
Sometime you need to freshen up your workout.  Try the five sample workouts and upgrade to 130 exercises for $1.99.
6. FITOCRACY  Free – Apple
Some WLS patients find it hard to believe that fitness can be addicting.  Maybe when you add in the 'electronic fun factor', it can be.  "Fitocracy's mission is to make fitness a more fun, more addictive experience. Play Fitocracy to beat challenges, push your boundaries, and show your friends who's boss. Get addicted to your fitness."
7. EAT THIS NOT THAT, THE GAME  Free – Apple
What began as a feature in Men's Health magazine and evolved into a best selling book, is now an app.  When You're faced with only two choices, at a restaurant or a friend's home, which choice should you make?  "Think you can spot the stealth health food from the gut bomb? EAT THIS, NOT THAT! THE GAME challenges your armchair nutritionist skills with hundreds of food face-offs."
8. SIMPLY BEING, GUIDED MEDITATION $.99 – Apple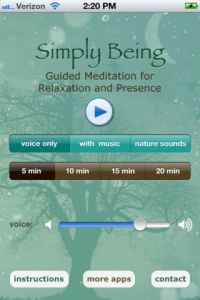 It's always important to have a way to relax and ease your mind. "RECOMMENDED BY THE NY TIMES, SELF MAGAZINE, YOGA JOURNAL and more. Meditate easily with this elegantly simple App. Enjoy the deep relaxation, stress relief and benefits of meditation without prior experience."
19.  For those who still like pen & paper, that's okay.  Get some beautiful paper, a pen that feels good and do your tracking.
Why keep a food diary & printable food journal
And there are some actual Weight Loss Surgery apps that you should take a look at and see if they'll help you on your journey.
BariMate Bariatric Surgery App
Get-to-Goal Bariatric Surgery App
Bottom line, there are multiple tools to help your achieve your ultimate weight loss goals.  Use them and enjoy your success!